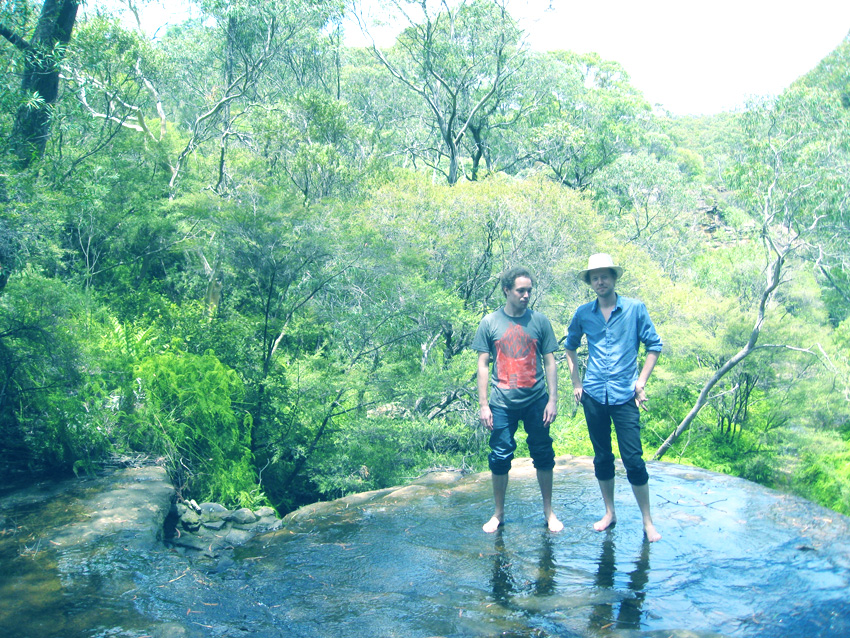 Kim Myhr / Eivind Lønning
w/中村勇治/shayne bowden/諸岡光男
2015年08月22日(土)
Art Space Tetra
http://www.as-tetra.info/
福岡市博多区須崎町 2-15
tel/fax 092-262-6560

開場 18:30 / 開演 19:00
チケット: 1500円 +1ドリンクオーダー(500円)



Kim Myhr / Eivind Lønning

Kim Myhr and Eivind Lønning are among the most prominent of Norwegian improvising musicians, with a long list of projects and collaborators. The tour of Japan in august will present the two musicians in a rare duo-constellation.
Kim Myhr (born 1981) is a prominent voice on the experimental music scene in Norway, both as a composer and as a guitarist, with frequent performances throughout Europe, Australia, Asia and North- as well as South-America. Myhr's last solo record «All your limbs singing» recieved wide critical acclaim. As a composer, Myhr wrote «Stems and cages" for the Trondheim Jazz Orchestra in 2009, a large ensemble including Sidsel Endresen, Christian Wallumrød, Jim Denley among others. Kim wrote another piece for the orchestra for the 2012 Ultima Festival called "In the end his voice will be the sound of paper", this time featuring the voice of Jenny Hval. This music will be released in the beginning of 2016. Myhr works frequently with dance, notably writing music for productions by Italian choreographer Francesco Scavetta, and in 2015 a new collaboration with dancer Orfee Schuijt.
Eivind Lønning (born 1983) is among Norway's busiest trumpet players, taking part in many projects like Christian Wallumrød Ensemble, Streifenjunko, Koboku Senju, Motif and many projects with Trondheim Jazz Orchestra. In Autumn 2015 he is releasing his first solo-CD on the Norwegian label +3db. In the duo Streifenjunko with sax player Espen Reinertsen, Eivind Lønning has worked with modern improvisation and extended playing techniques for the trumpet. They have worked closely together for many years to present a truly unique repertoire, a mix between composed structures and improvisations, and have collaborated with Keith Rowe, Tetuzi Akiyama, Toshimaru Nakamura, Jim Denley, Christian Wallumrød, Sidsel Endresen and video artist Kjell Bjørgeengen.
Kim Myhr
http://www.kimmyhr.com
http://en.wikipedia.org/wiki/Kim_Myhr

Eivind Lønning
http://en.wikipedia.org/wiki/Eivind_Lønning
http://www.sofamusic.no/musicians/index.php?id=148